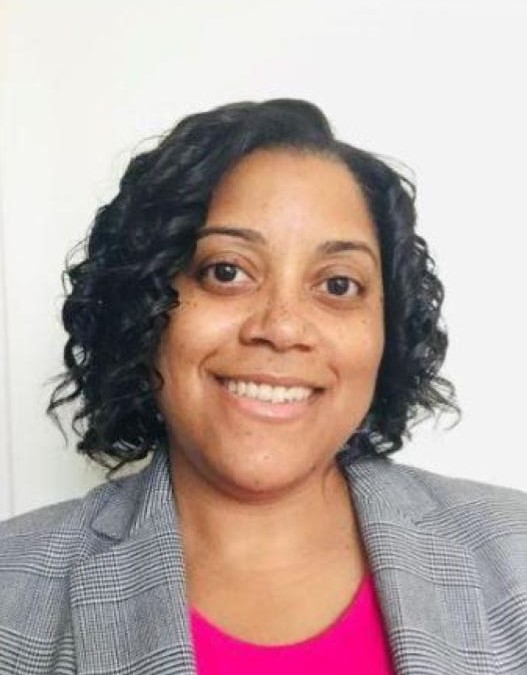 Letter from the Principal
Dear Green Bay Families,
It is my pleasure to welcome new and returning families to the 2021-2022 school year!
My name is Jennifer Sanders and I am excited to introduce myself as the new principal of Green Bay Early Childhood Center. As a seasoned educator, I believe and embrace the African Proverb: It takes a village to raise a child. An effective school-home-community partnership will support the positive growth and development for each child. I look forward to collaborating with you in commitment to ensuring a quality, kindergarten-bound education for your child.
I am excited to have children back in classrooms to benefit from in-person interactions with staff and peers. Green Bay is following federal, state and local safety guidelines to maintain a safe learning environment.
Cubbies, let's make it an awesome year!
Educationally yours,
Jennifer Sanders
Green Bay ECC Principal
Estimadas familias de Green Bay,
iEs un placer para mí dar la bienvenida a las familias nuevas y que regresan al año escolar 2021-2022!
Mi nombre es Jennifer Sanders y estoy emocionada de presentarme como la nueva directora de Green Bay Early Childhood Center. Como educadora con experiencia, creo y acepto el proverbio aficano: "Se necesita un pueblo para criar a un niño" Una asociación eficaz entre la escuela, el hogar y la comunidad apoyar el crecimiento y desarrollo positivo de cada niño. Espero poder colaborar con usted en el compromiso de garantizar una educación de calidad para su hijo con destino al kinder.
Estoy emocionada de tener a los niños de regreso en las aulas para beneficiarse de las interacciones en persona con el personal y los compañeros. Green Bay seguirá las pautas de seguridad federales, estatales y locales para mantener un entorno de aprendizaje seguro.
Cubbies, iHagamos que sea un año increíble!
Educativamente tuyo,
Jennifer Sanders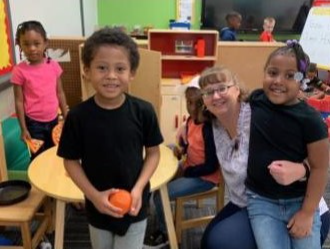 Introducing...
Ms. Bauman,
Assistant Principal
Hello Green Bay Families,
My name is Suzanne Bauman and I am the Assistant Principal of Green Bay Early Childhood Center. This is my 17th year in the North Chicago School District and my third year at Green Bay. I work in all areas of the preschool including family involvement, transition to kindergarten, quality instruction, and building operations such as safety and nutrition. I believe that Pre-K is the most important part of a child's education as it builds foundational social-emotional and academic skills. I am so glad that your child and family are a part of Green Bay! Please feel free to call me at 847-775-7709 or email at sbauman@d187.org if you have any questions.
Thank you,
Suzanne Bauman
Green Bay ECC Assistant Principal
Presentando…
Sra. Bauman,
Asistente principal
Hola familias de Green Bay,
Mi nombre es Suzanne Bauman y soy la subdirectora de Green Bay Early Childhood Center. Este es mi 17 año en el distrito de North Chicago y mi 3er año en Green Bay. Trabajo en todas las áreas de preescolar incluida la participación familiar, la transición al kinder, la instrucción de calidad y las operaciones del edificio, como la seguridad y la nutrición. Creo que el prekinder es la parte más importante de la educación de un niño, ya que desarrolla las habilidades académicas y socioemocionales fundamentales. ¡Estoy muy contenta de que su hijo y su familia sean parte de Green Bay! No dude en llamarme al 847-775-7709 o enviar un correo electrónico a sbauman@d187.org si tiene alguna pregunta.

Gracias,
Suzanne Bauman