EVERY DAY MATTER/TODOS LOS DÍAS IMPORTAN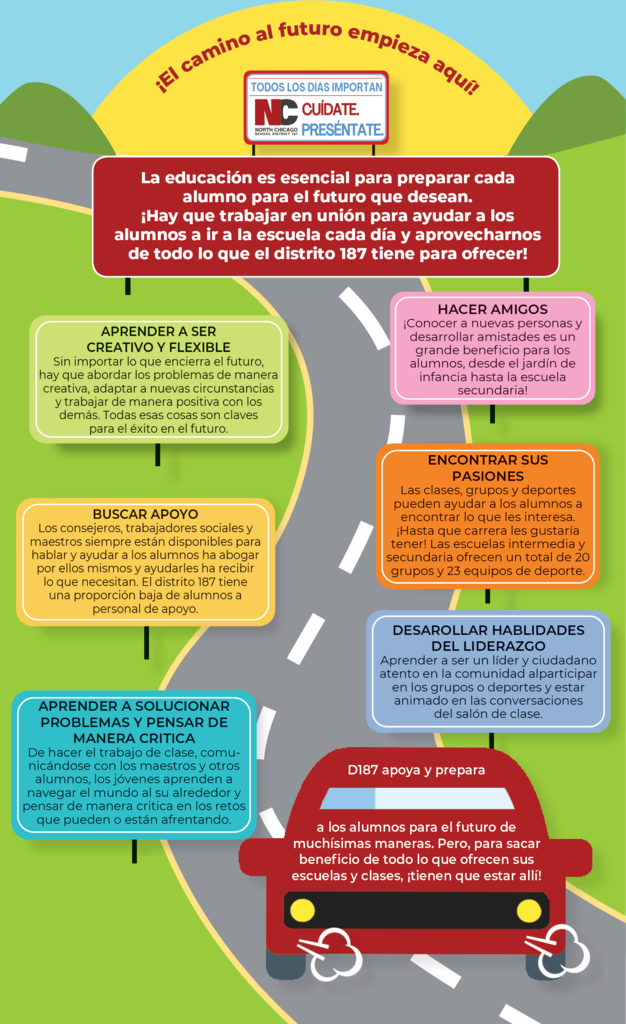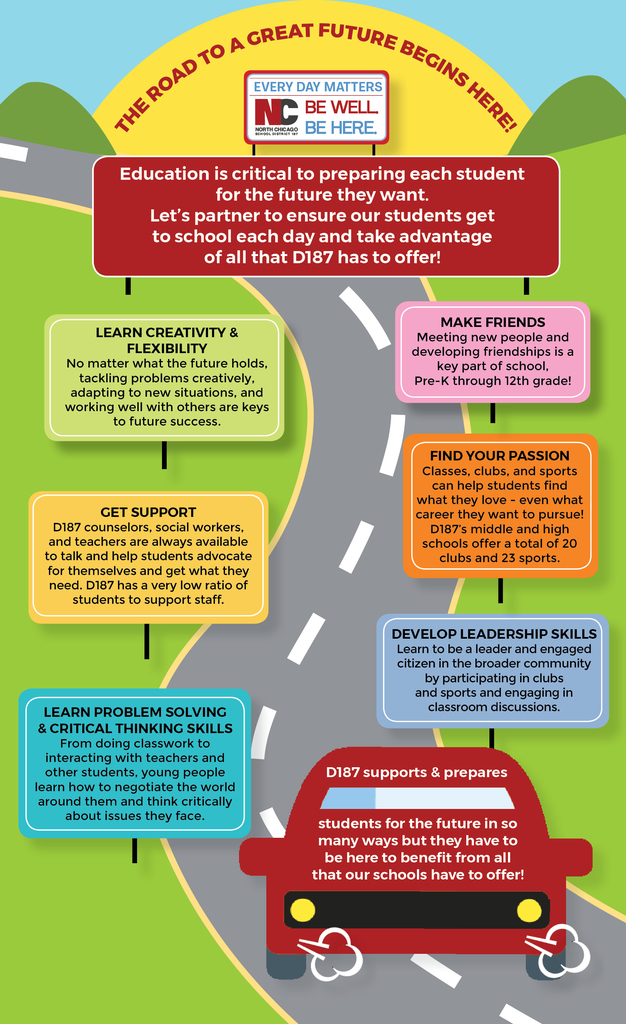 D187 Music Department Presents... D187 Departamento de Música Presenta...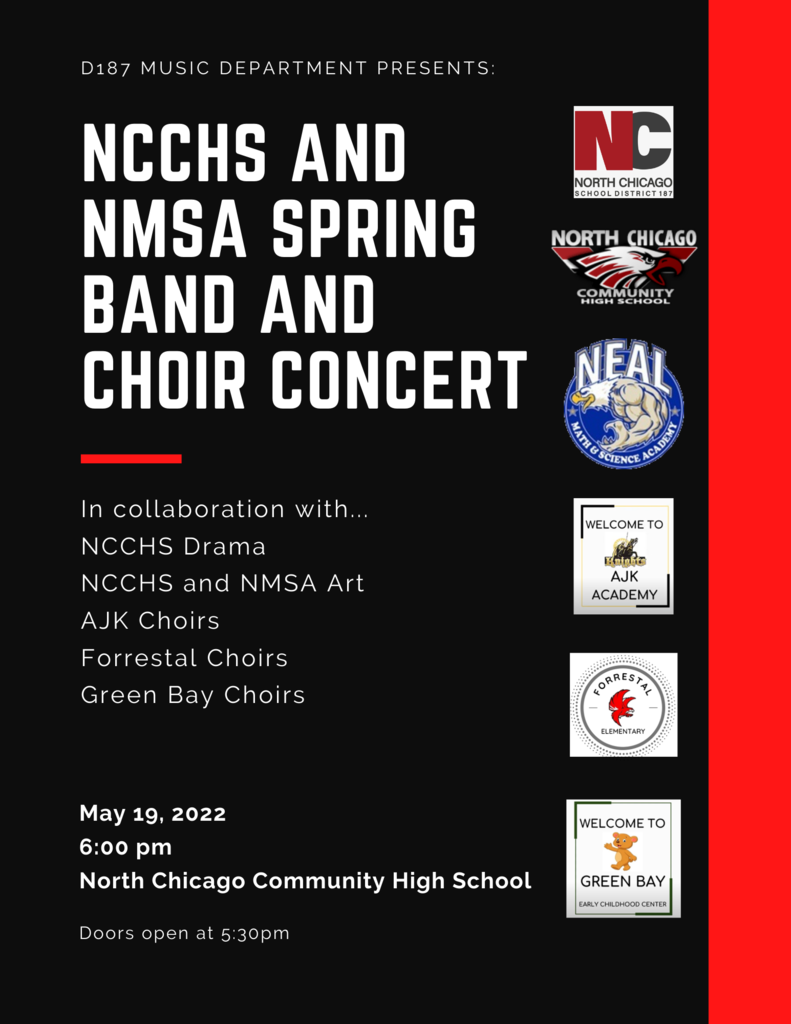 D187 ISBE Update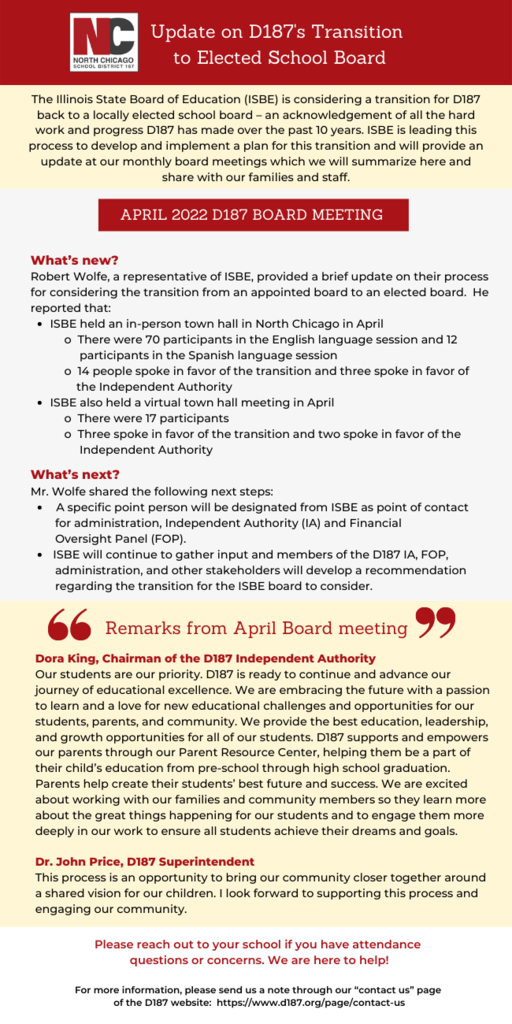 United by a Ball Mundialito 2022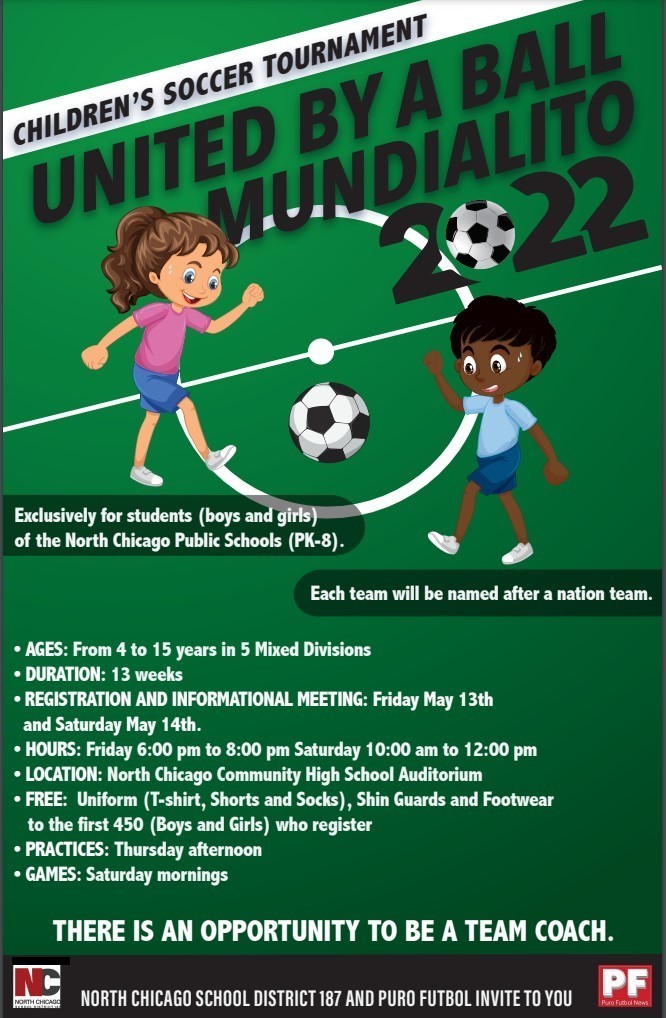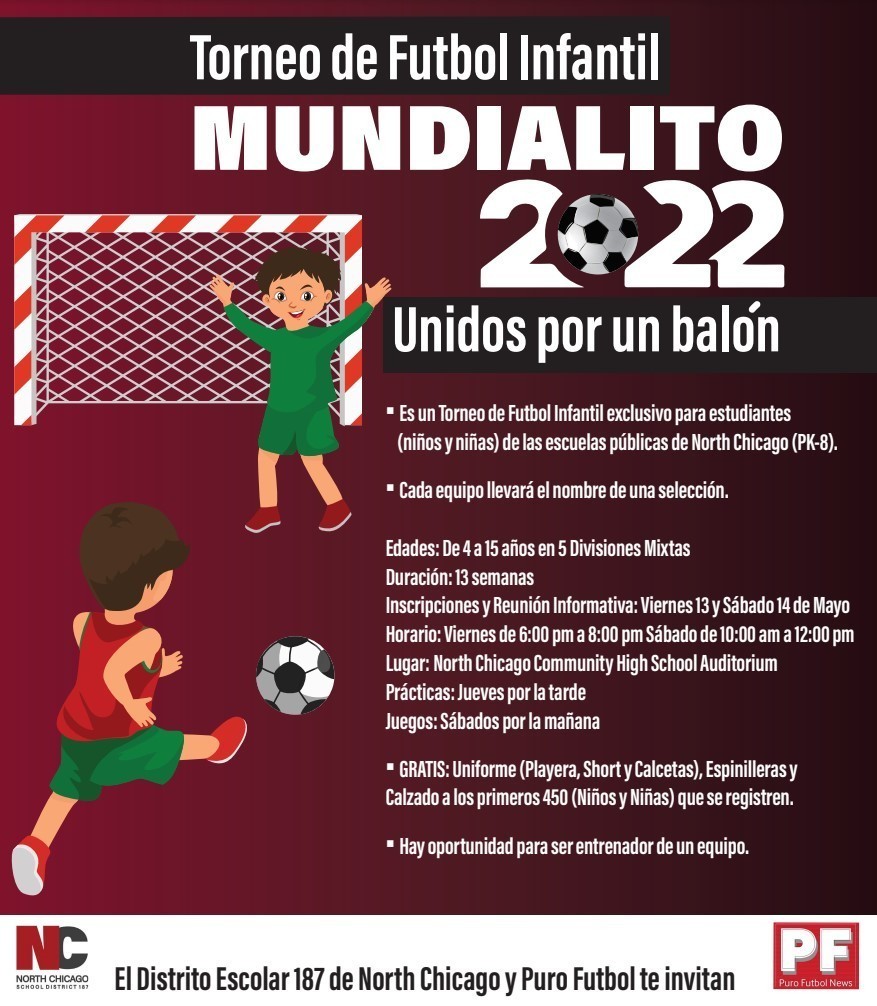 Remember to join us today @ 5:00 pm/Recuerda unirte a nosotros hoy a las 5:00 pm meet.google.com/agv-rcqd-qby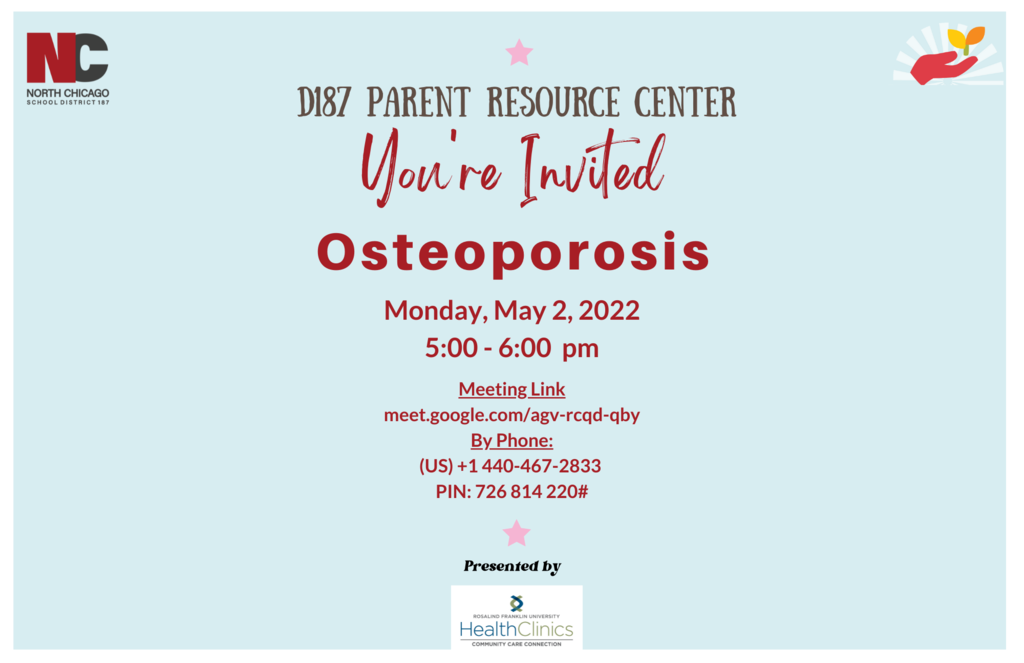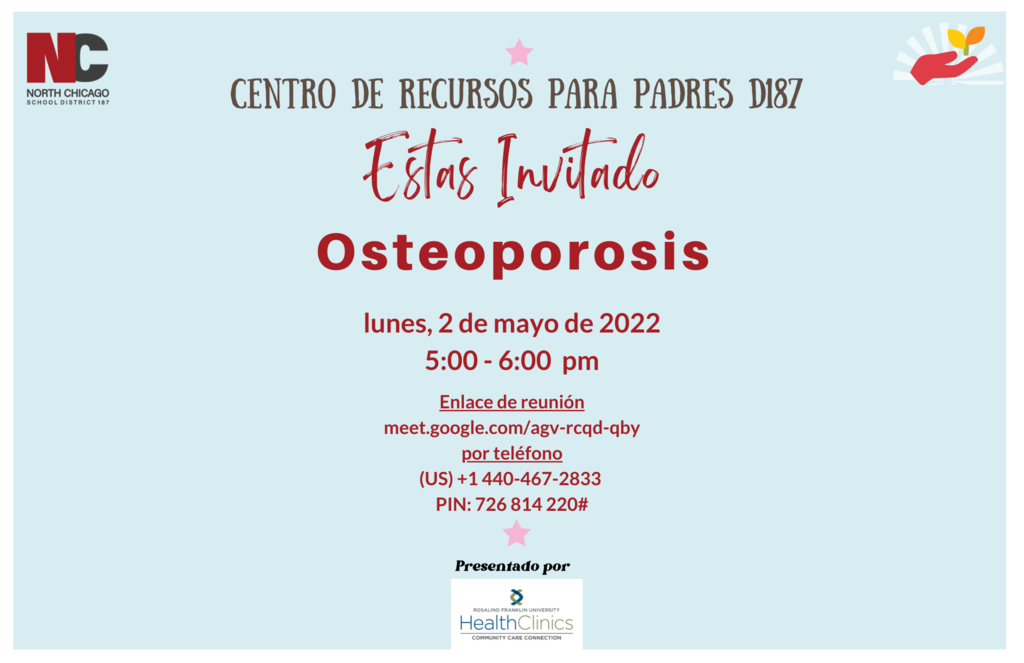 Did You Know.../Sabía Que...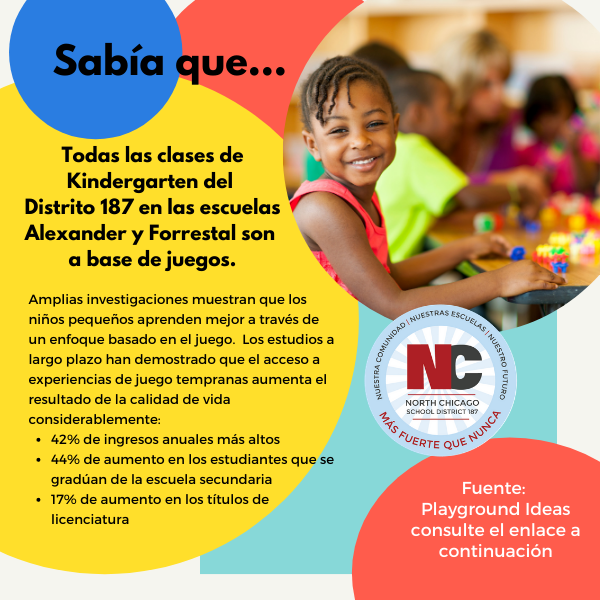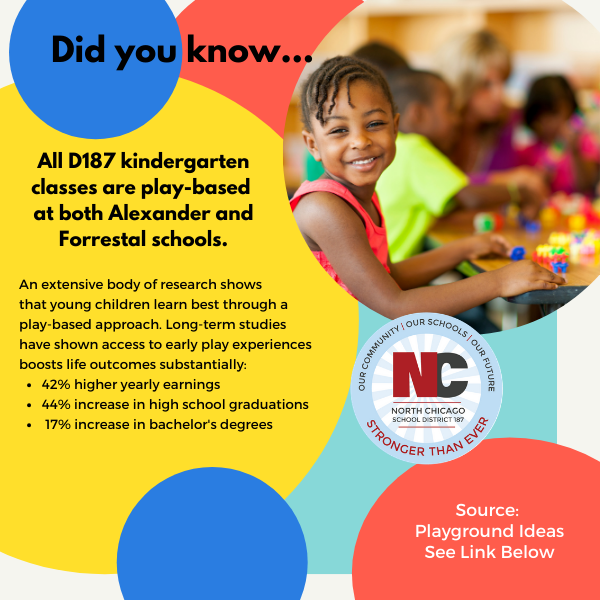 You're Invited/Estas invitado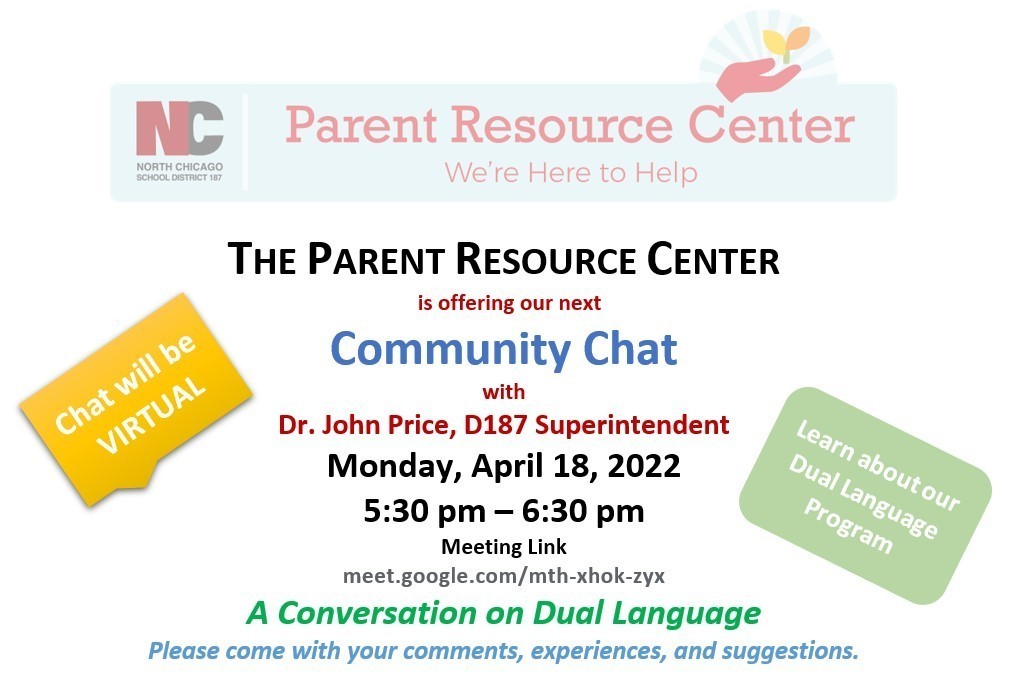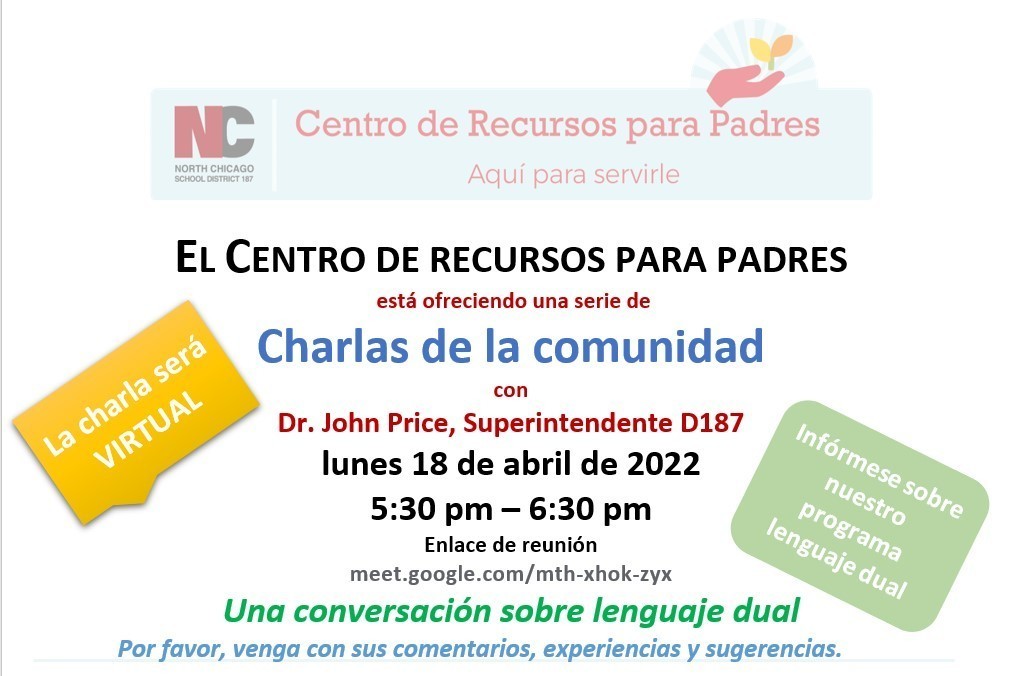 Every Day Matters/Todos Los Dias Importan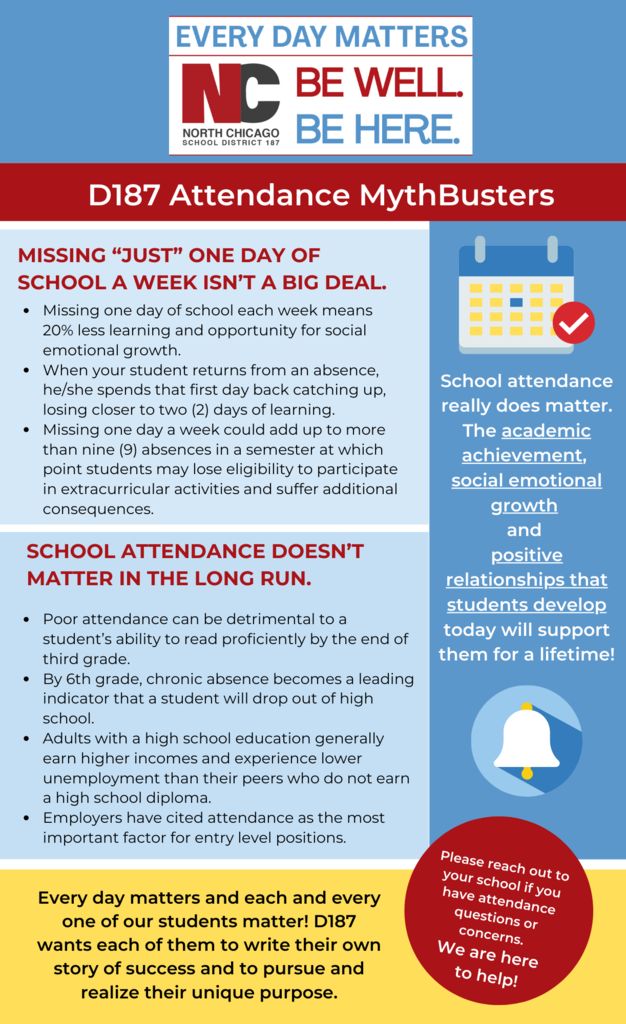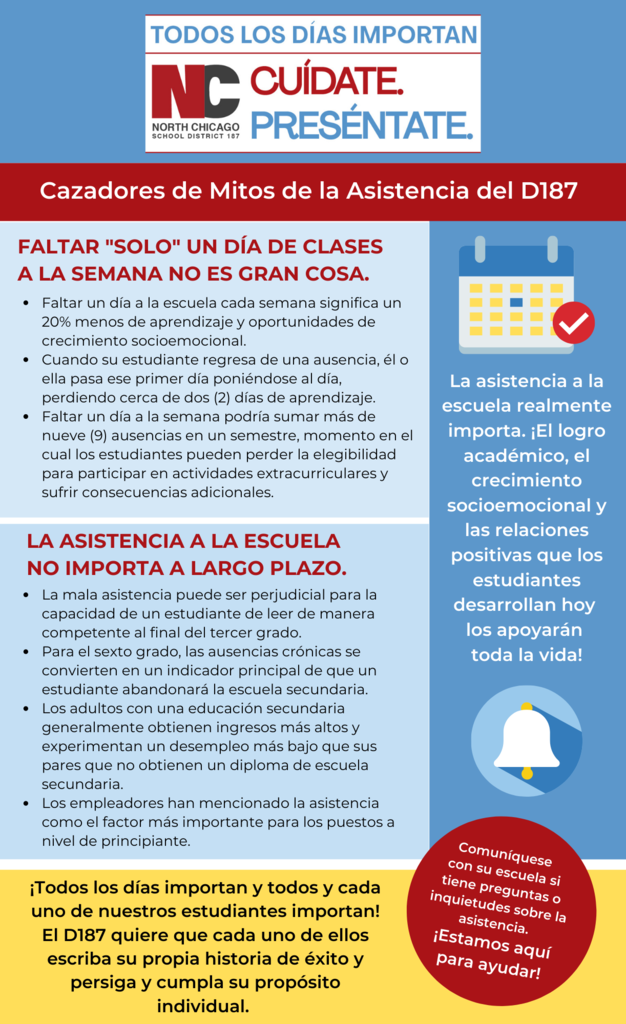 Green Bay Families/Familias de Green Bay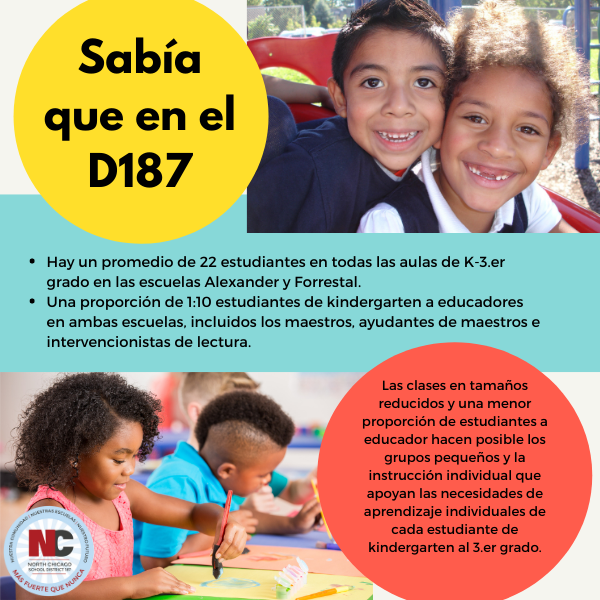 D187 Families The Family Care Closet will be open this Thursday, March 17th from 9:00 am - 11:00 am and 2:30 pm - 4:30 pm. **Will be closed during Spring Break** ************************************************************************************* D187 Familias El Family Care Closet estará abierto este jueves 17 de marzo de 9:00 am - 11:00 am y 2:30 pm - 4:30 pm. **Estará cerrado durante las vacaciones de primavera**

COME JOIN US FOR SOME FUN/VEN Y ÚNETE PARA DIVERTIRTE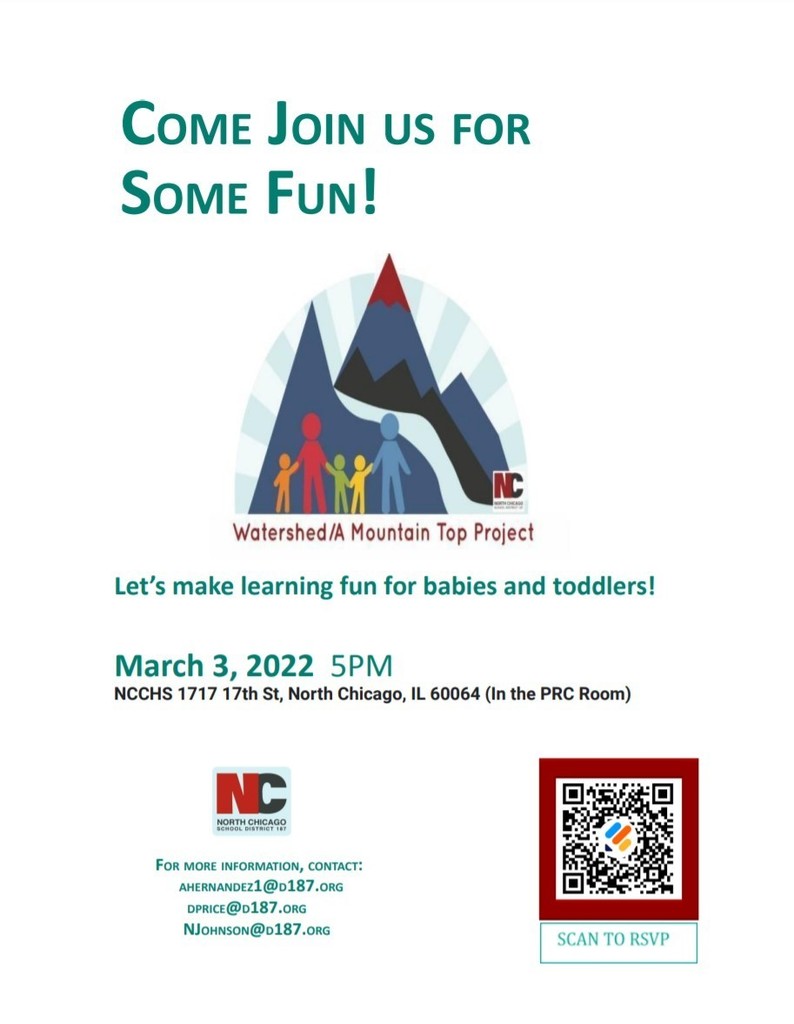 Mask Mitigation/Mitigación de máscara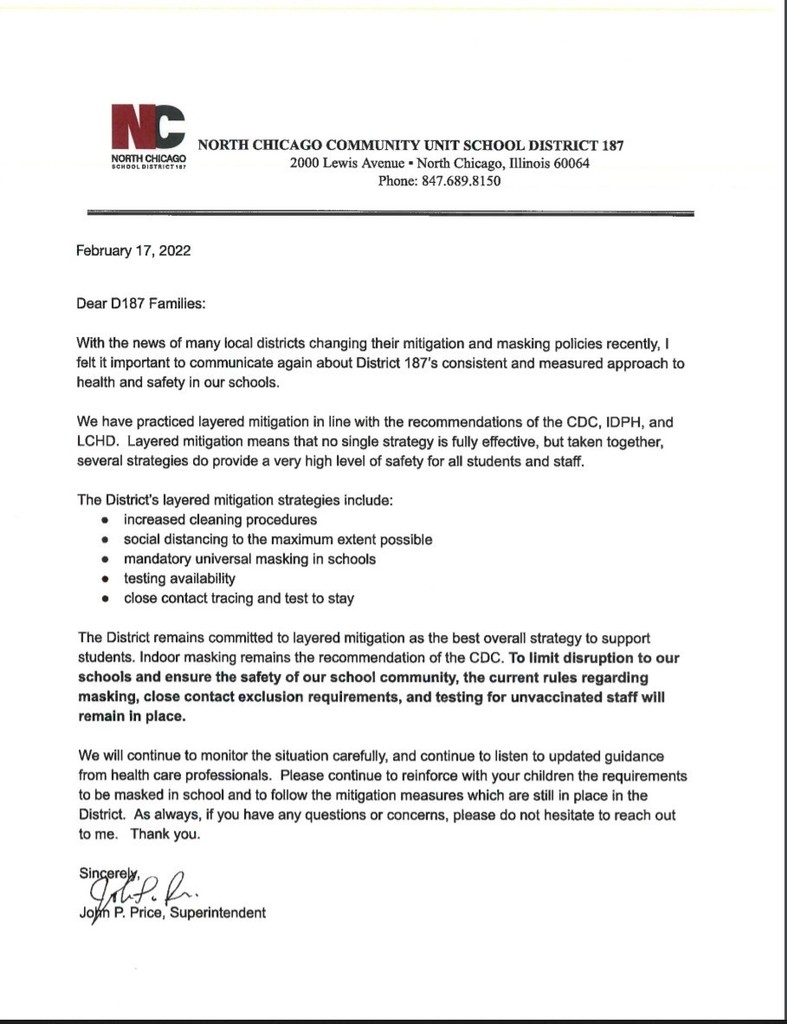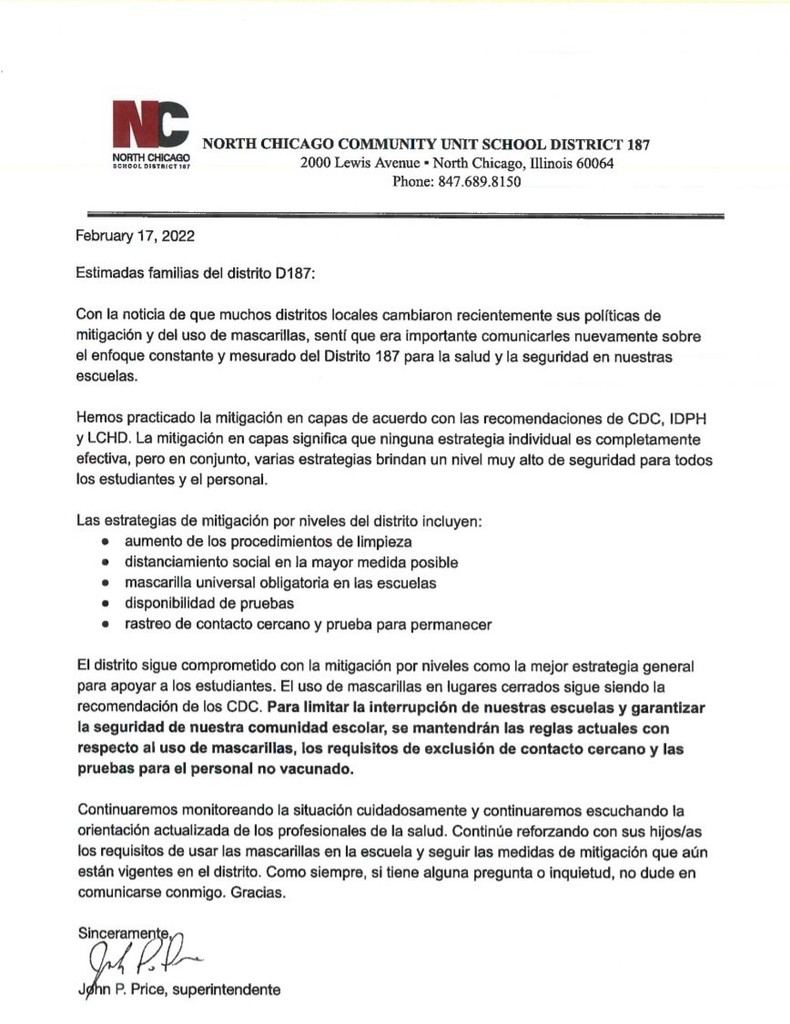 Every Day Matters/Todos Los Días Importan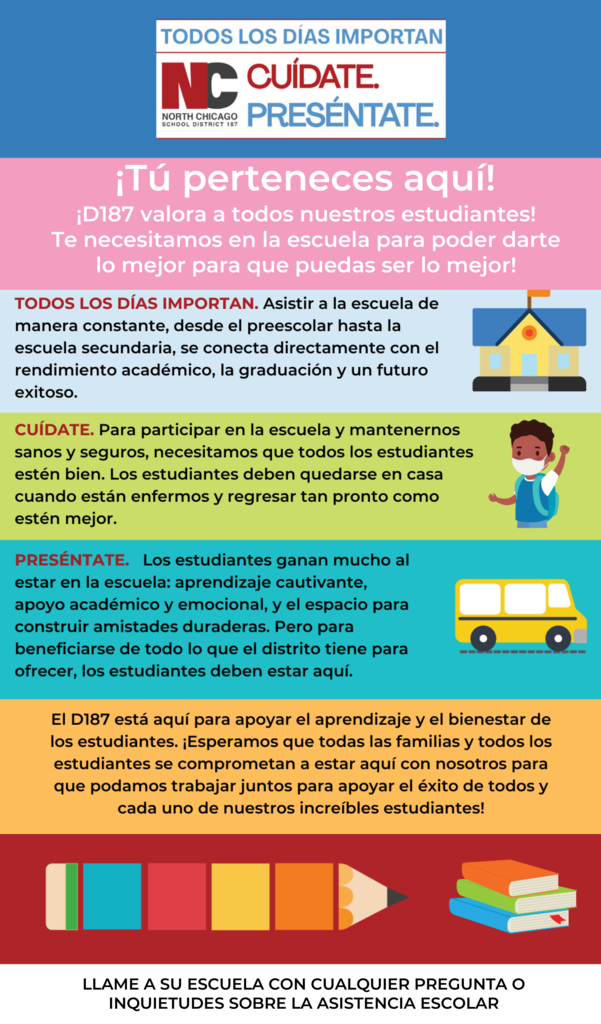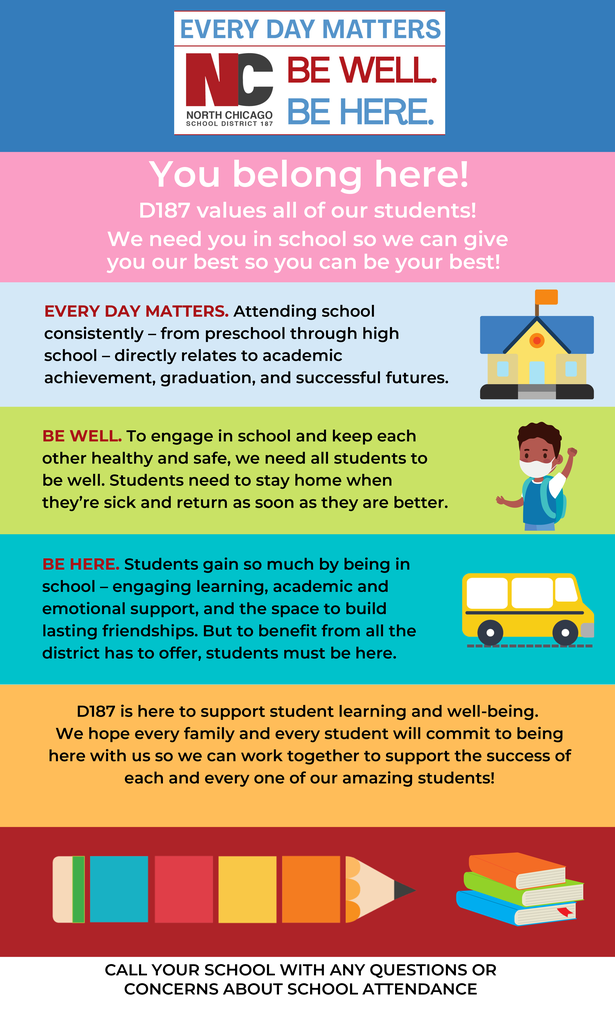 Remember to stop by the Parent Resource Center TODAY between 4:00 - 7:00 pm/Recuerde pasar por el Centro de recursos para padres HOY entre las 4:00 pm y las 7:00 pm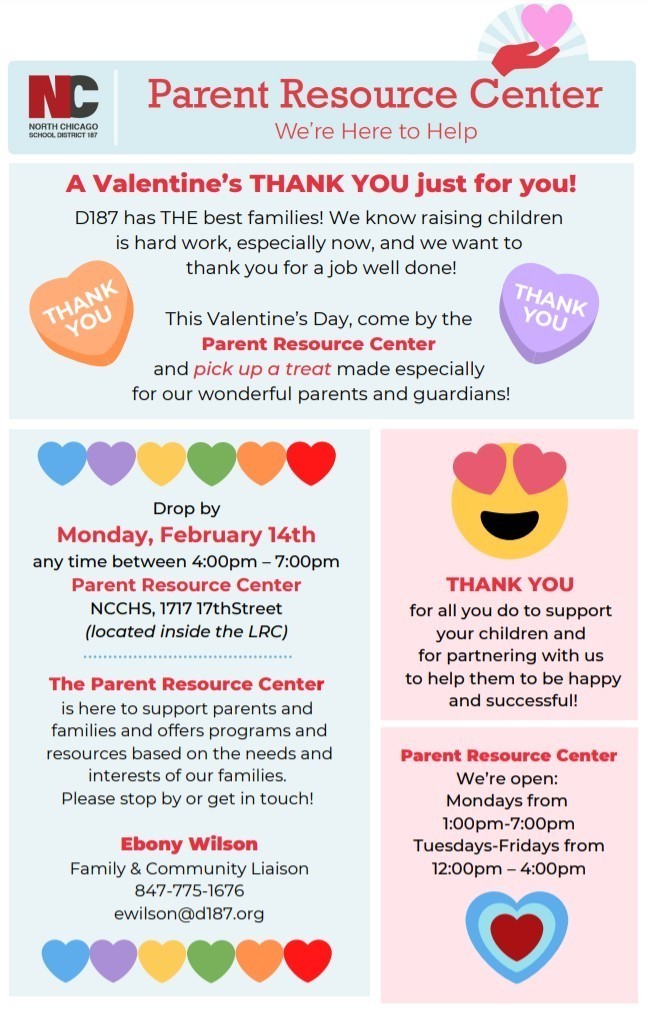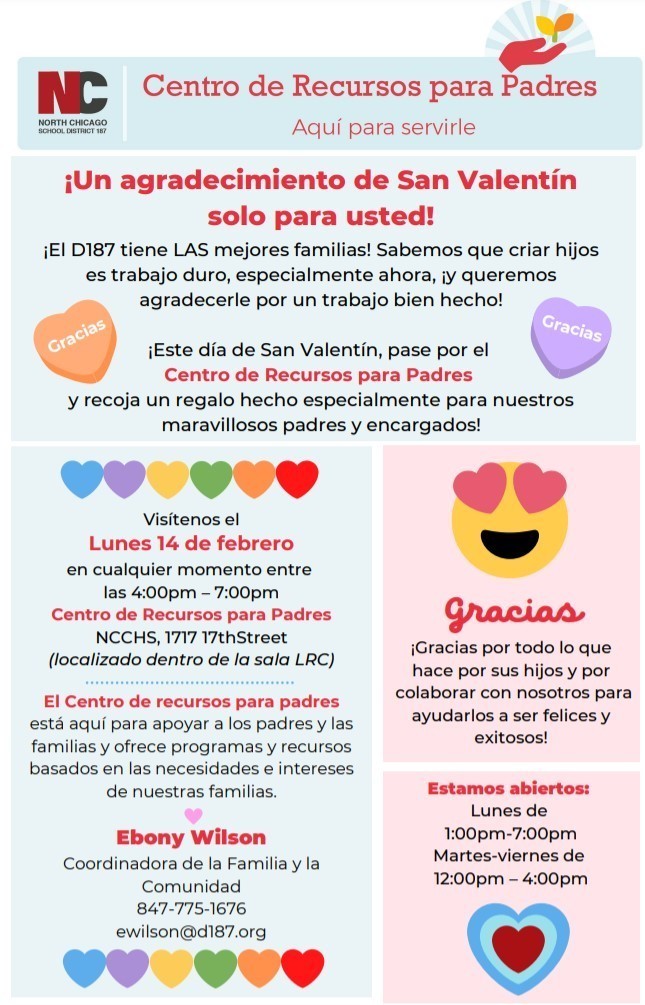 A Valentine's THANK YOU just for you!/¡Un agradecimiento de San Valentín solo para usted!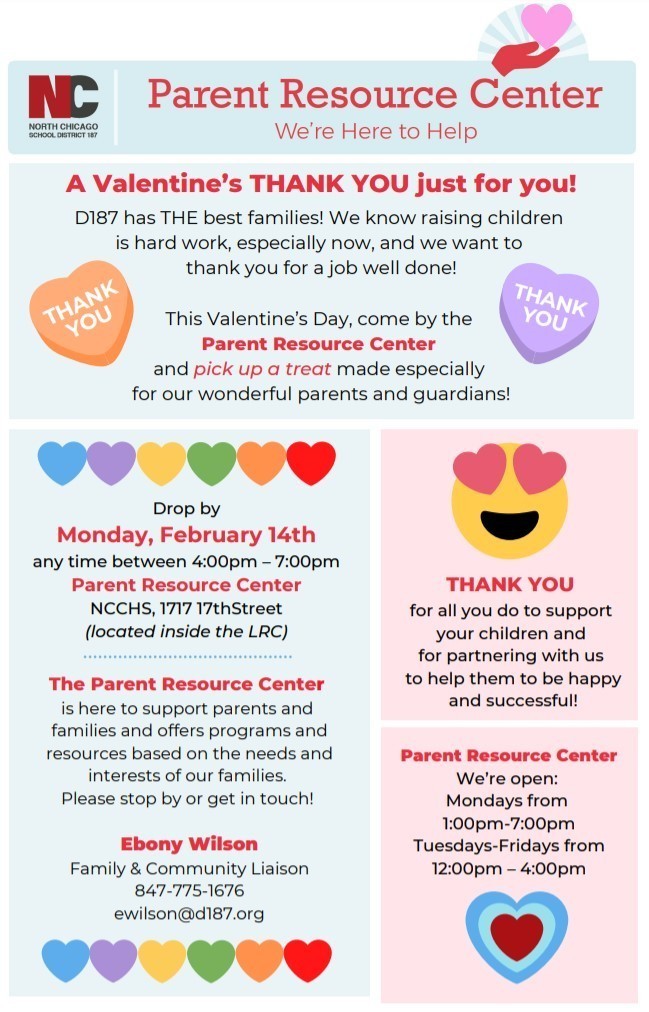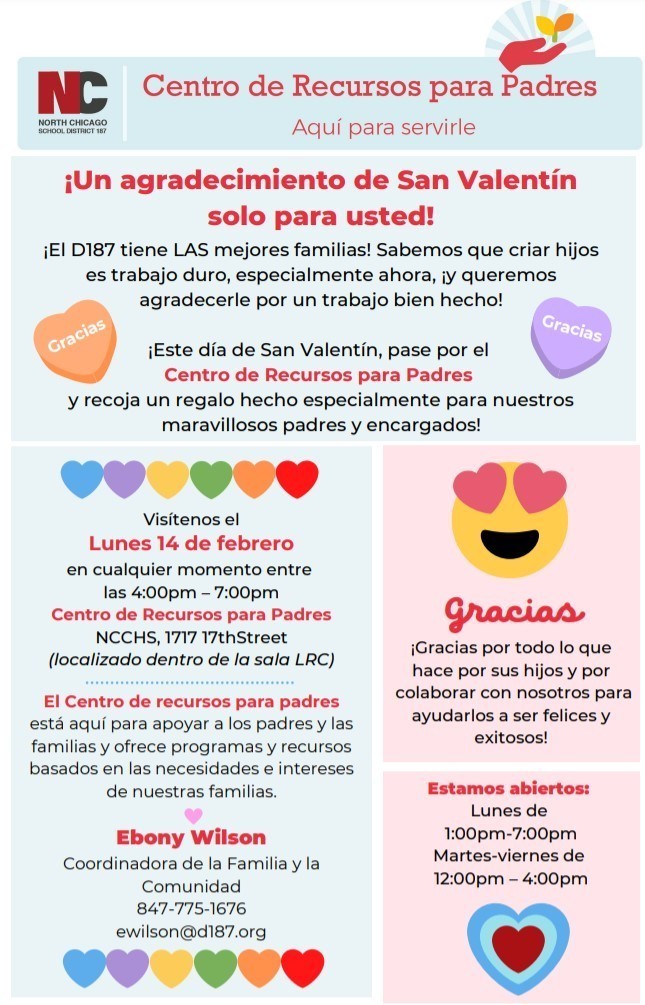 Please Join us VIRTUALLY - TONIGHT @ 5:30 pm/Por favor únete a nosotros VIRTUALMENTE - ESTA NOCHE @ 5:30 pm meet.google.com/ouo-wxjy-qhv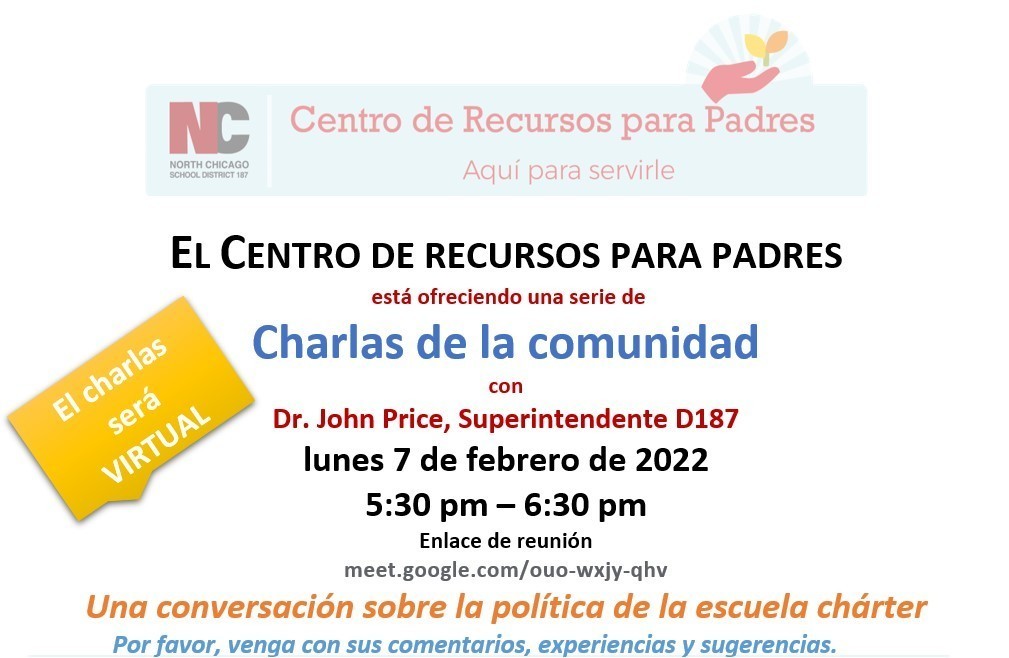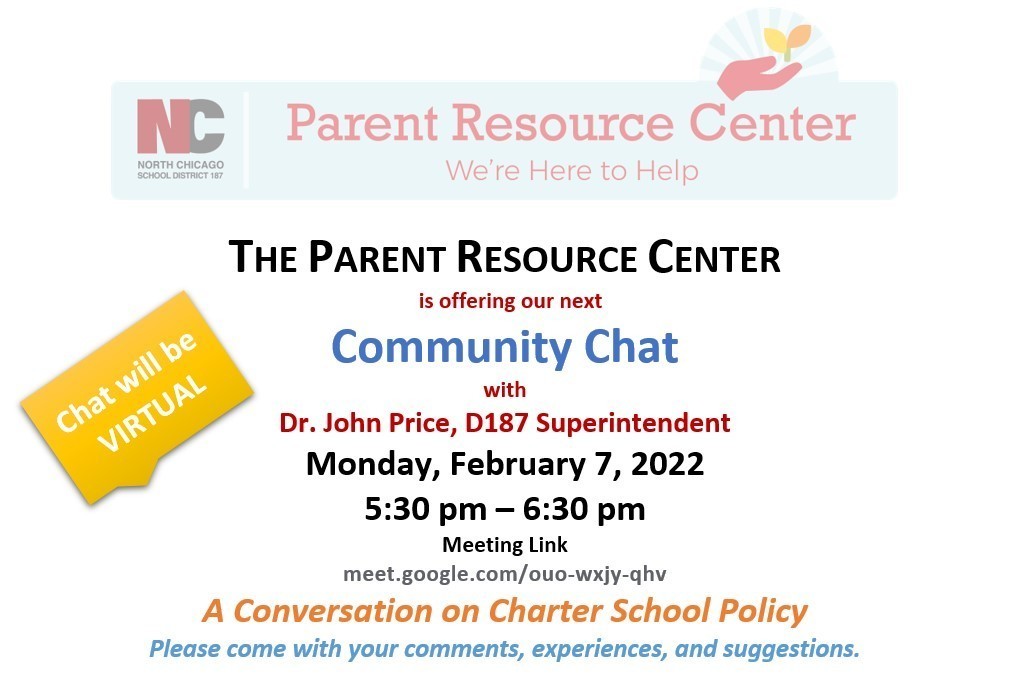 Families/familias

Please Join us VIRTUALLY/Por favor únete a nosotros VIRTUALMENTE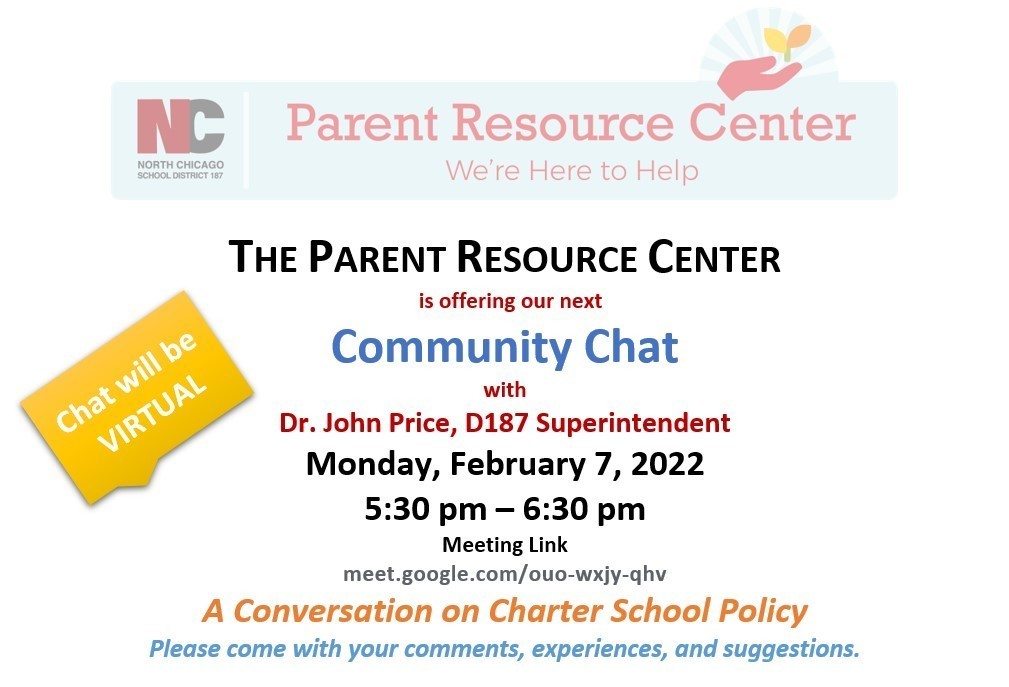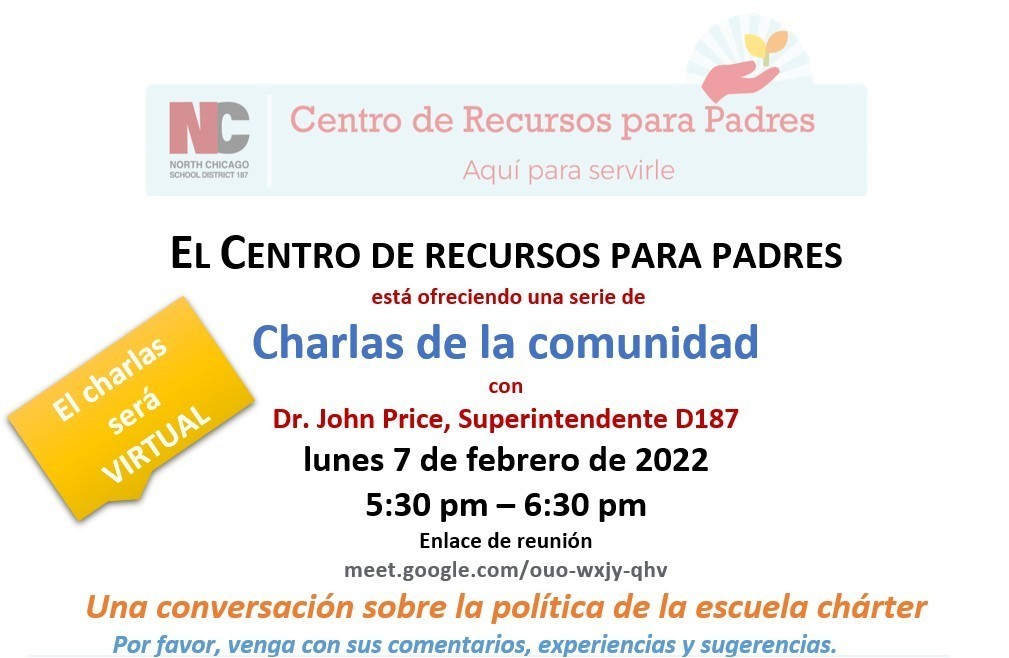 All Schools are Open Today/todas las escuelas están abiertas hoy